Here are some of the photos of me at Midwinters. These are linked over from the
Calema
website. I think these photos are all from Race 4 (2nd Kona race on Saturday).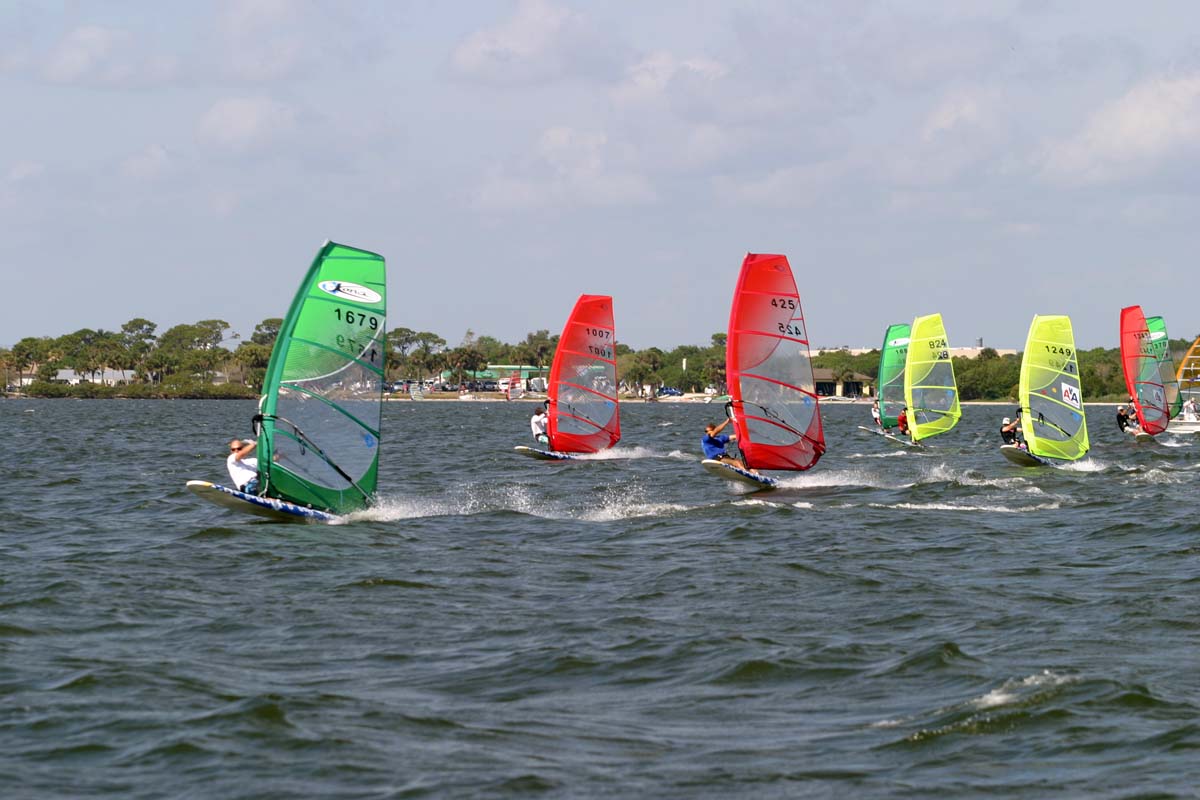 Joachim (1679) fast and low off the line, Gottleib (425) just behind, Nevin (1007) fast and high, and me up the highest but a bit back.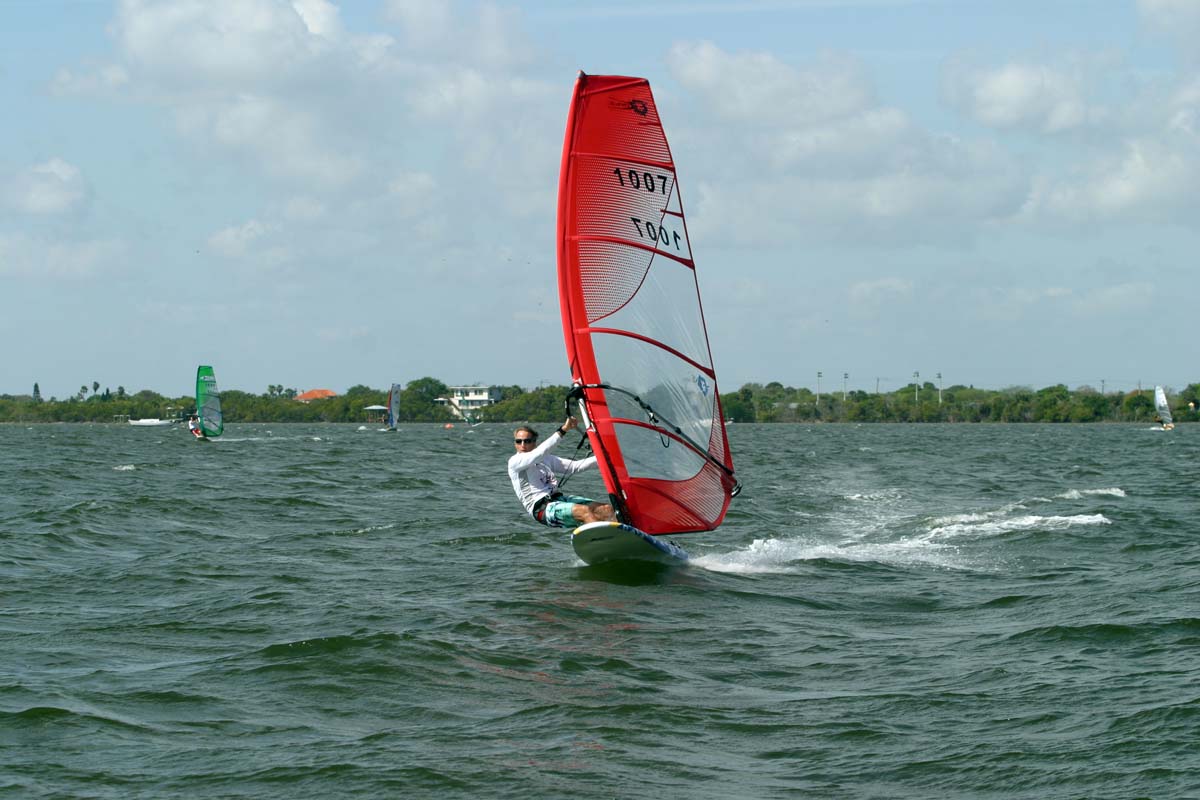 Nevin in 1st on the way to the leeward mark. I'm on the green sail in pursuit.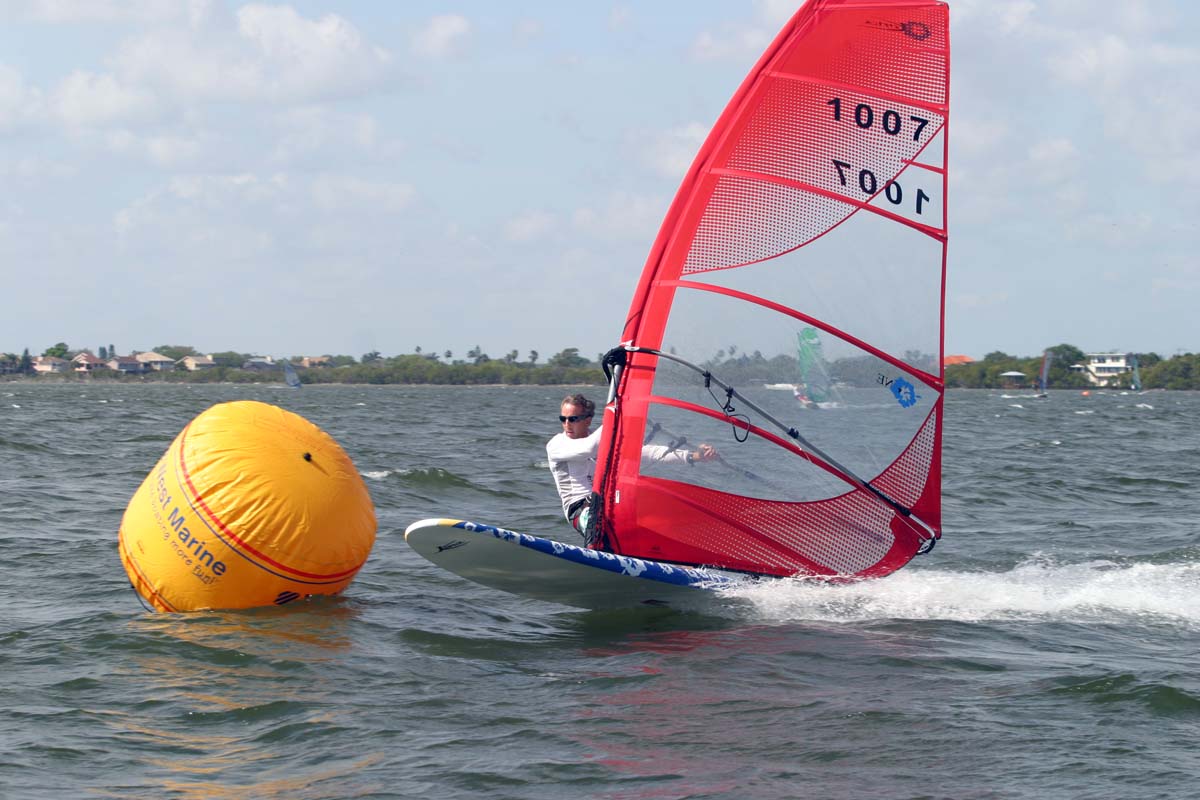 Nevin's rounding, I'm still chasing...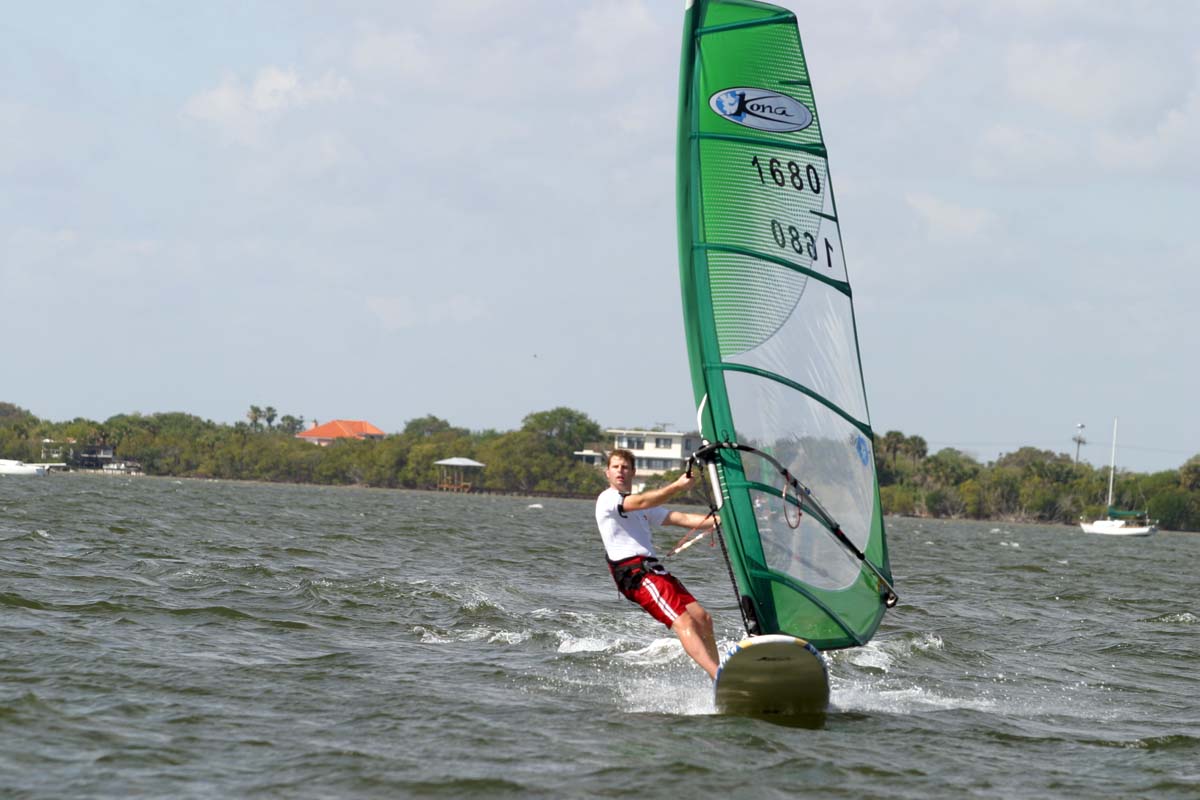 Coming to the leeward mark behind Nevin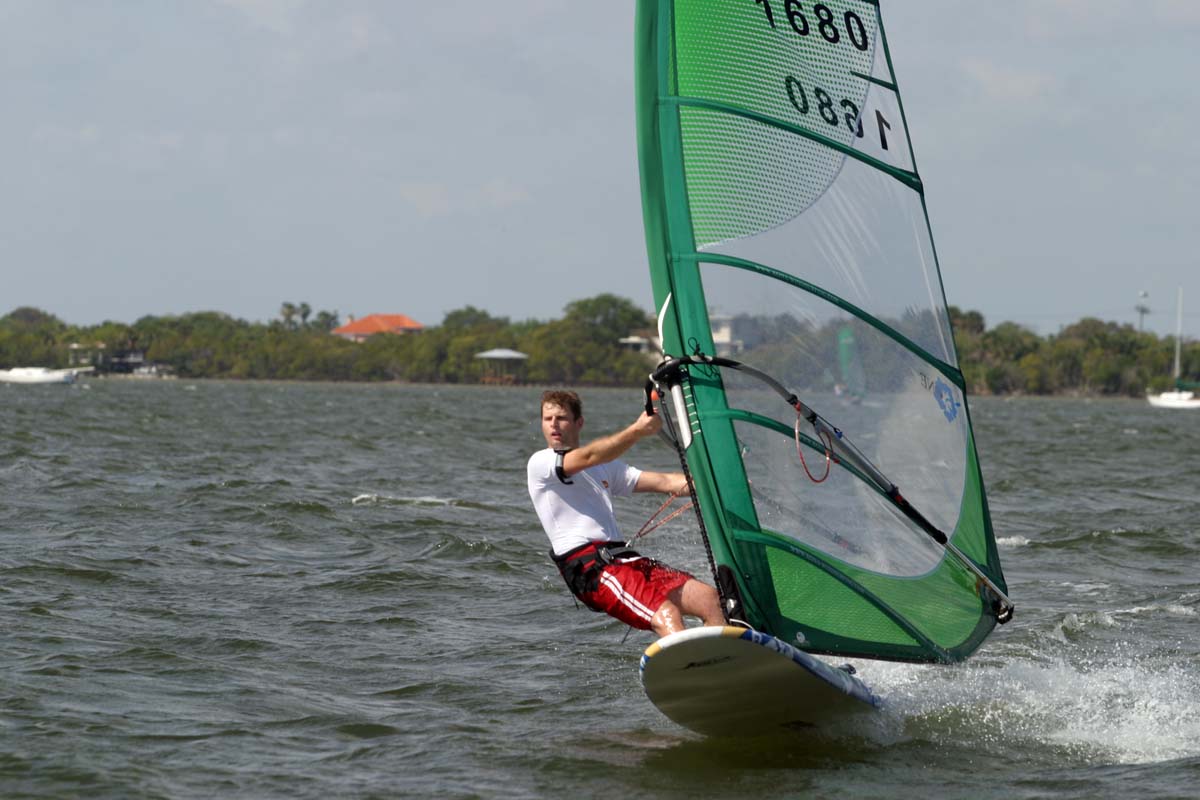 Honing in...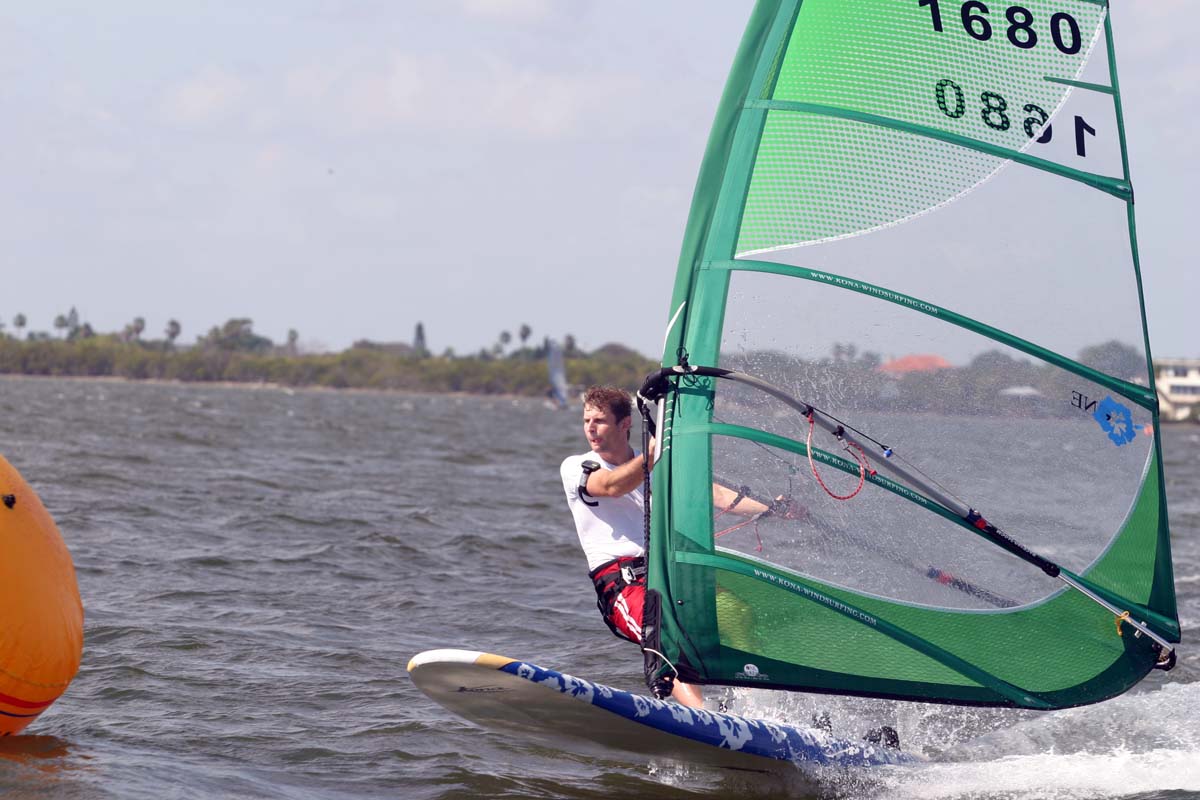 Round it strong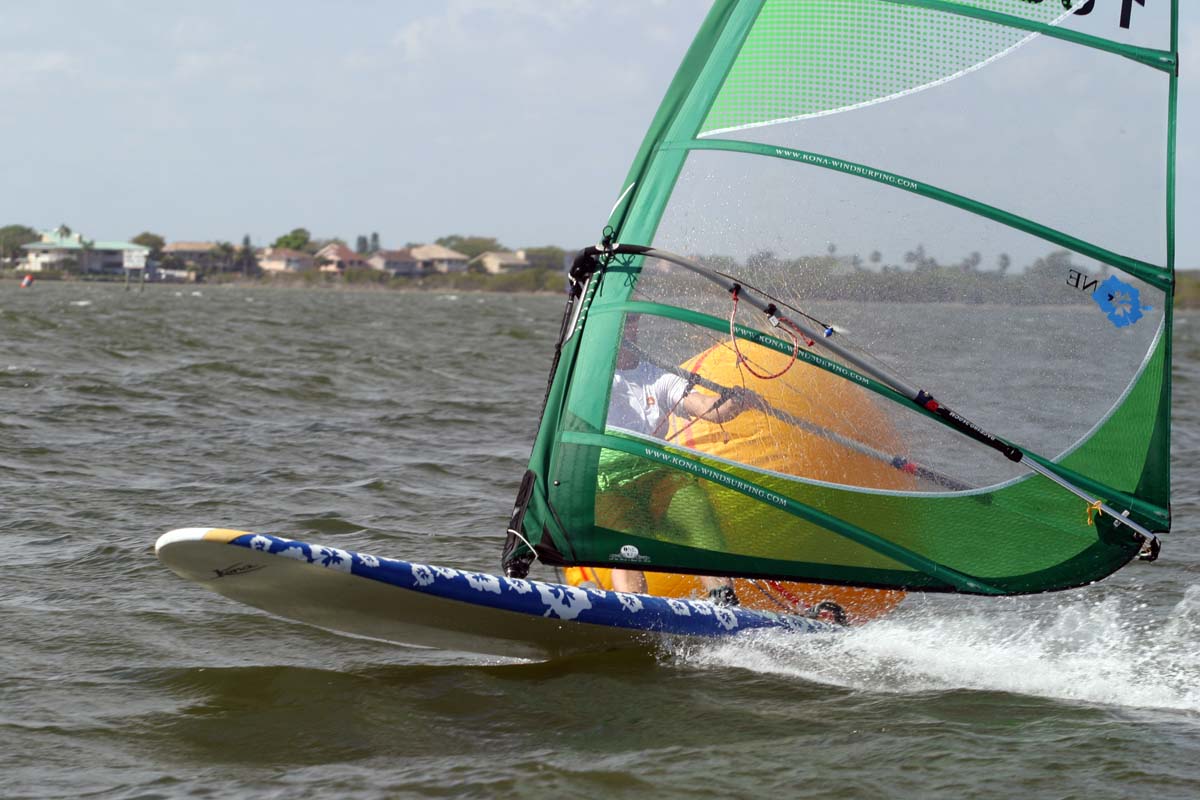 Head up and start chasing Nevin
Locked and loaded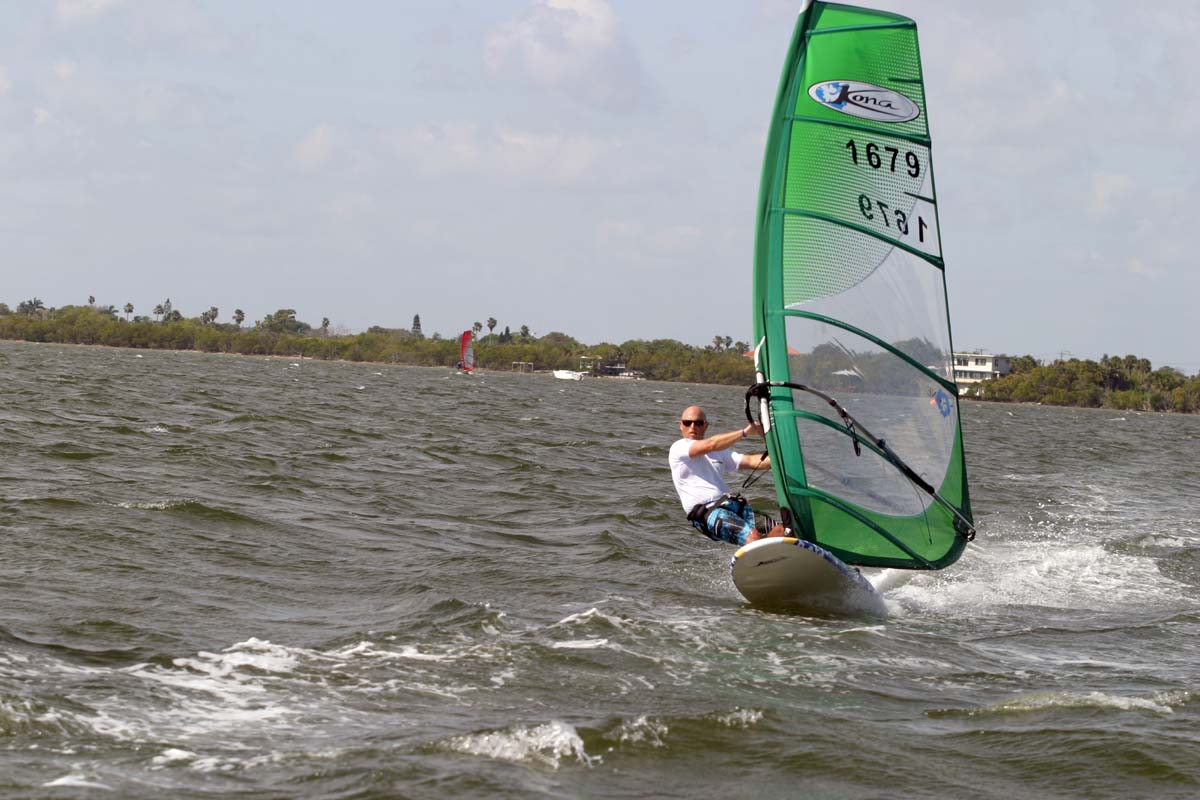 Joachim in 3rd with Steve Gottleib in pursuit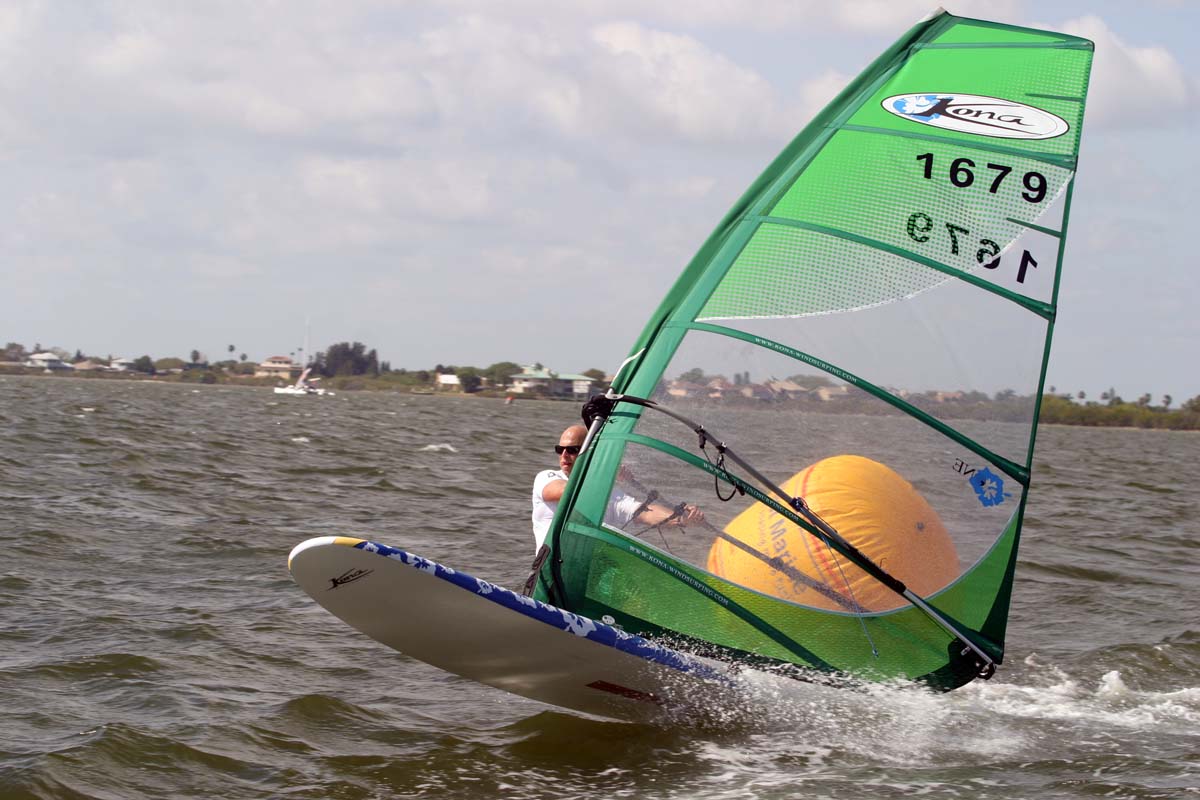 Joachim's rounding
I also just noticed the following pictures in the album. It is the start of R5. Joachim and I were both over early, so DNS scores. We were pushing pretty hard, and you need to do that to find the edge. Too bad there wasn't any more racing after this one :(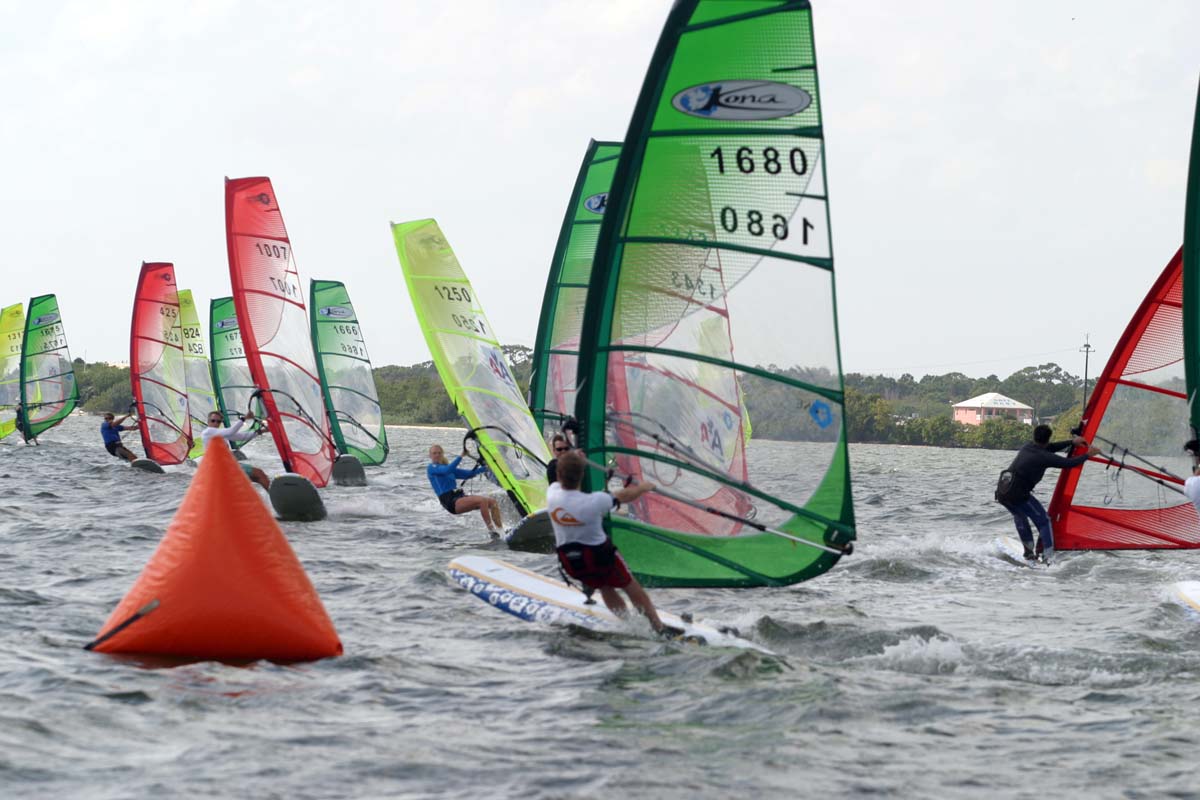 Pre-start: I'm hoping for a good start at the pin on port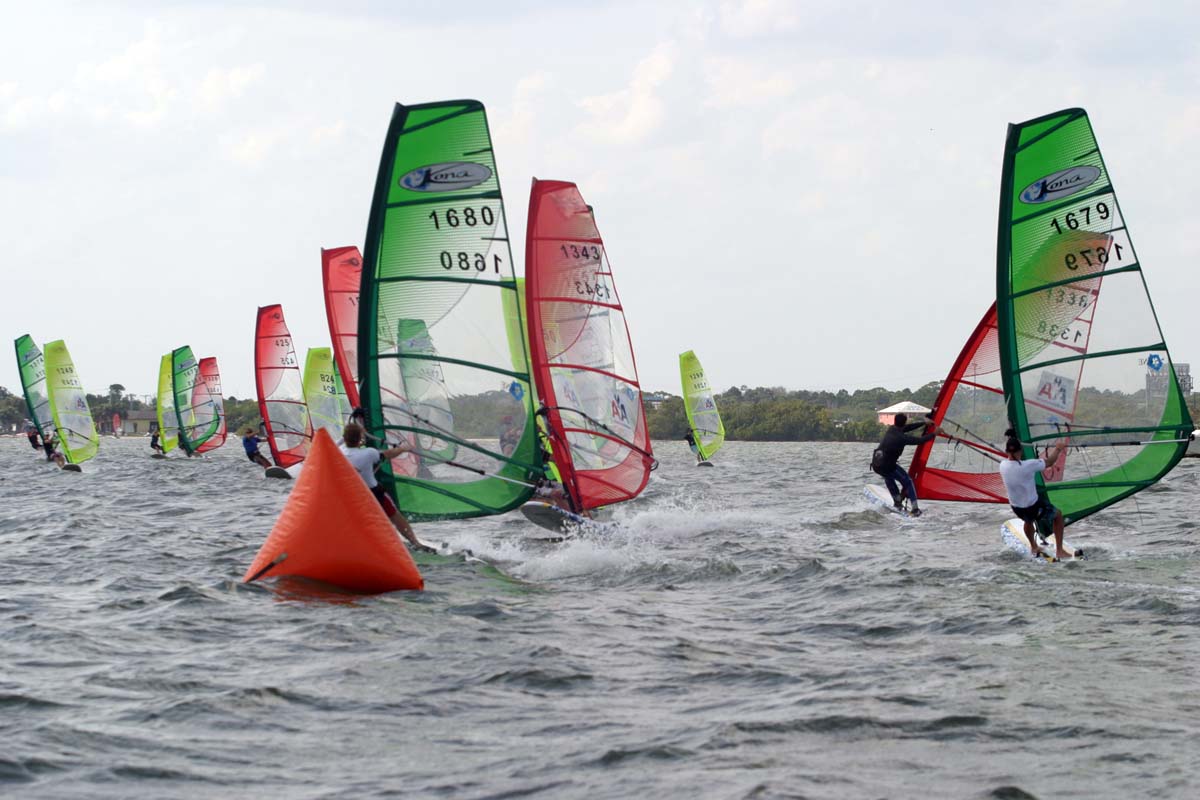 I know I'm a bit early so I bear away to run the line...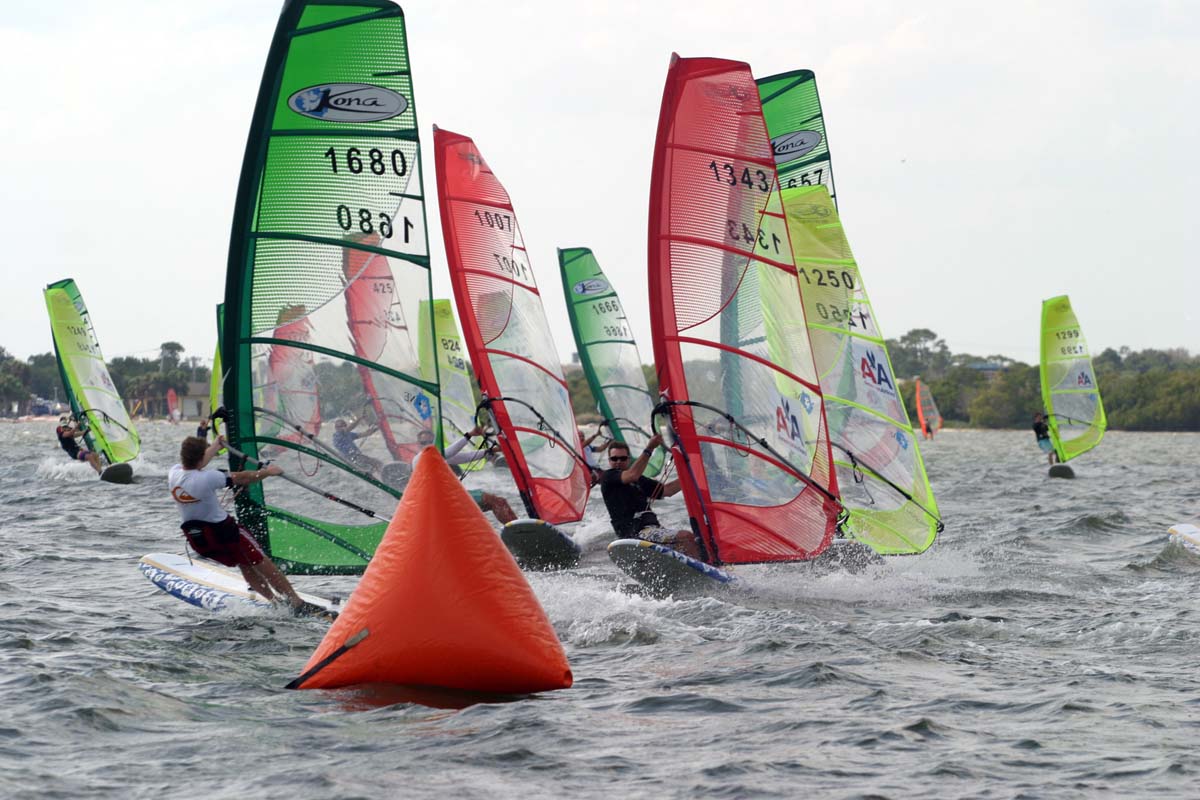 Jumping the port start with Woody (1343) and Nevin (1007) putting on the pressure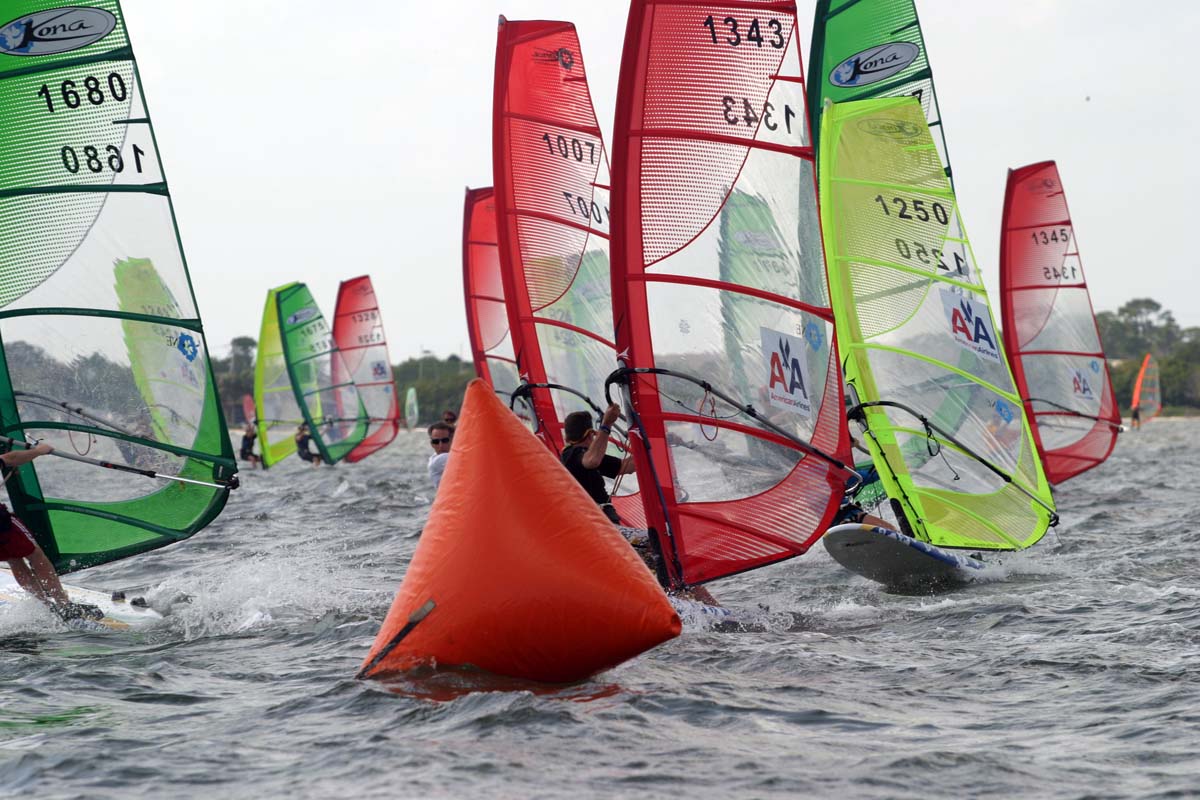 I got away clean, but not sure if I was over early. Also notice how much the starboard tackers have to pinch just to make the mark. Pin was V-E-R-Y favored...I shouldn't have pushed it so hard and still would've had the advantage.
Another picture from Calema.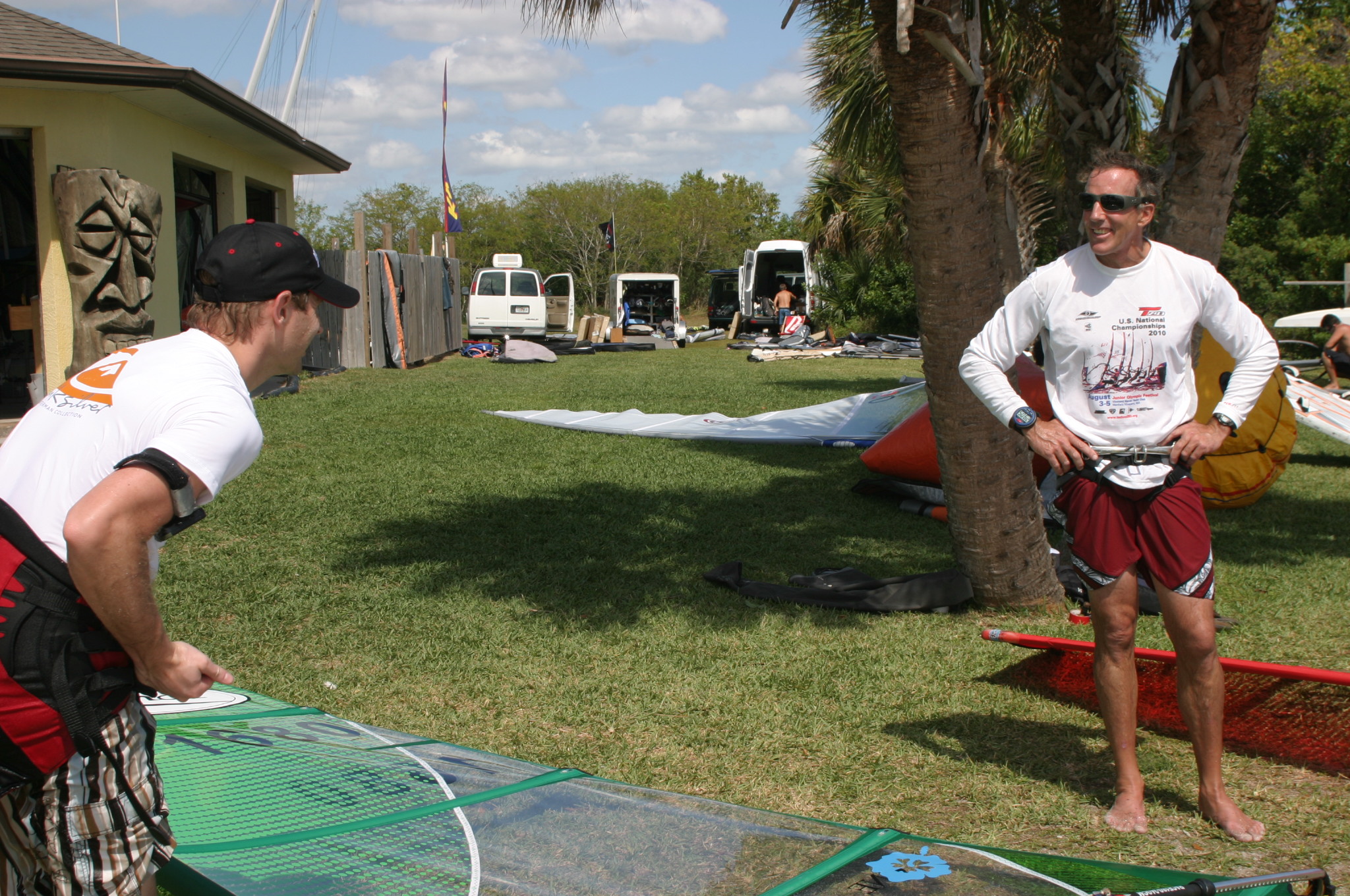 Me and Nevin on the beach
Here are a few more pictures from Midwinters.
Powered up
Bearing away to the leeward mark
Some photos made it onto the poster for 2013 Nationals